Call 248-478-1088 with questions related to all-day camp when there is no school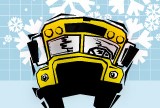 WHAT IS OUR CAMP ALL ABOUT?
Our camp is designed to give your child an edge on their days off, through our martial arts philosophies that are integrated into our daily activities. Best of all your kids will love it! Don't let your kids waste their days off watching mindless television, playing video games or surfing the net. Instead, use the no-school camps as a chance to improve your child's self-confidence, discipline, attitude and level of respect. As a parent, you'll be glad to know that we specialize in teaching children the important things in life. Traits such as respect, courtesy, honor, self defense and leadership skills. What other day-off activity can give your child this kind of advantage in life?
WHAT ELSE DO THEY DO OTHER THAN KARATE?
After morning class, our itinerary incorporates sportsmanship, teamwork, physical fitness, and character building activities. No other camp program integrates this kind of discipline, self-confidence, conflict resolution, leadership, physical fitess, and martial arts training into their day! But don't tell them – they just think it's FUN!
WHY WORLD CLASS INSTITUTE OF MARTIAL ARTS?
Because you want to TRUST who your children are with! Our school, and camps, are personally directed by 7th degree black belt Grandmaster Duane Pitcher, 5th degree black belt Master Valerie Watson, CPA, and 5th degree black belt Master TJ Norton. We keep them small and personal and get to know each student individually to ensure they are learning the important tenets of karate as well as having a World Class fun time!
2021 FEES:
$45/day for 9 a.m. to 4:30 p.m. (Extra $5/day/camper for extended hours 7:30 a.m. to 6:00 p.m.)
Payment via ACH transfer from checking account the WEDNESDAY before camp begins.
TERMS
Payment is required the WEDNESDAY before camp begins and is non-cancelable and non-refundable whether or not camper attends, as you have "booked" a spot that cannot be filled if you don't show up. We do our best, but switching or making up missed days is not guaranteed.
10% discount for siblings living in same household attending on the same days.
ALL campers are REQUIRED to participate in the daily 9 a.m. class.